Daisy Jones and the Six is blowing people away
2019's Daisy Jones and the Six is an underrated TV book adaption.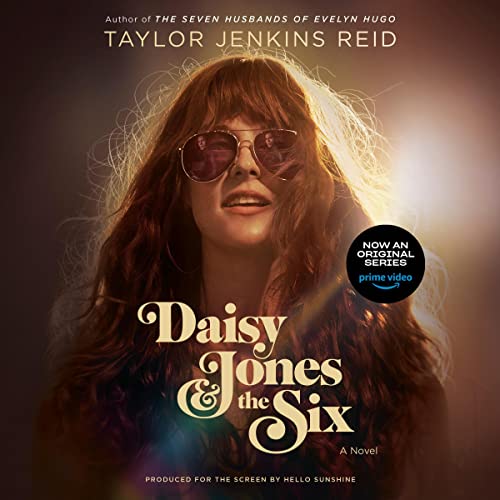 "Daisy Jones and the Six," written by Taylor Jenkins Reid, changed the book scene after it was released in 2019. Now, the new TV adaptation by Amazon Prime Video brings readers their favorite band characters to life, even going as far as to recording all the songs from the original book and making them into the real-life Aurora album.
The book revolves around a fictional '70s rock n' roll band, documenting their rise on the charts from Pittsburgh to L.A. They found their "wow factor" in the form of a carefree spirit and wild red hair but split up.
Though the show is amazing, there have been some obvious changes in the adaptation. The biggest one is that The Six band, previously known as the Dunne Brothers, originally had six members: lead singer Billy Dunne, guitarist Graham Dunne, drummer Warren Rhodes, bassists Pete and Eddie Loving and lead guitarist Chuck Williams.
In the book, Williams is drafted and dies in the Vietnam War and Pete and Eddie are brothers. However, in the TV adaptation, Williams and Pete are combined into one character named Chuck Loving.
Also, Williams does not die but instead goes to school for dentistry and Eddie is not Pete's brother. In fact, his name was changed to Eddie Roundtree. These two changes weakened the TV adaptation for me. Billy's meeting with his first love, Camila Alvarez, is also different in the Amazon Prime series. Instead of meeting at a hotel bar where Alvarez works as a server after Billy had just finished performing at a wedding, they meet at a laundromat.
Despite these changes, the show is still phenomenal. Its depiction of '70s fashion is beautiful, and it uses Fleetwood Mac and other iconic '70s staples from L.A. as its muse.
The music is incredible too, but some fans thought otherwise.
Originally, Reid wrote lyrics for the band's songs in her book, but the show changed a few of them. Some readers were upset because their favorite songs had been edited, but others were happy because Reid is an author not a songwriter and lets it be known that she is not.
The way the crew shot the show in a way to depict age, addiction, concerts, and love is jaw-dropping.
By using daker lighting in rawer and more emotional scenes and more colorful and exciting lighting in concert and music scenes we are transported into the lives of the band. It looks beautiful with such a great cast.
The actors were also something that some fans took issue with as they saw Sam Claffin, who plays Billy Dunne, too old to portray him alongside Camila Morrone, who looks younger. I did not really mind, though, since they are both incredible actors.
People were also upset that they could not get Daisy Edgar-Jones to play Daisy Jones, though I thought it was amazing that they got Riley Keough, the granddaughter of Elvis Presley, the king of rock, to play her.
Overall, the show did an amazing job at telling the story of the band in its own way in only 10 episodes, and it is a solid book-to-TV adaptation. I would rate it a four out of five stars.