Journeying into 1883 on Paramount+
American western series Yellowstone on Paramount+ received a prequel on Dec. 19, 2021, one of which is rising in popularity in 2023.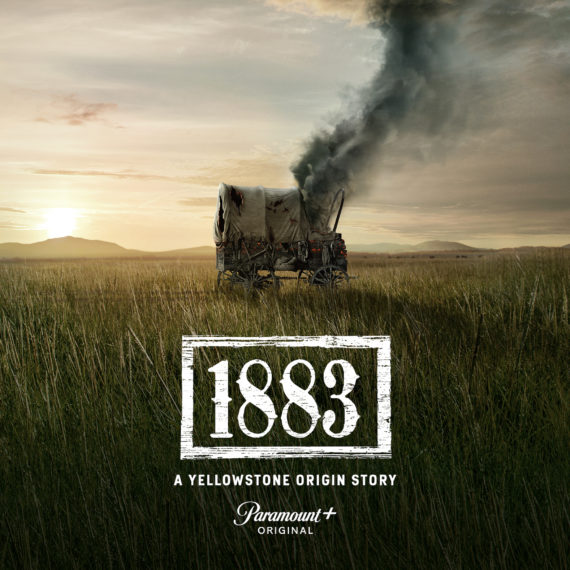 1883 is an American western drama miniseries created by Taylor Sheridan that premiered on Paramount+ on Dec. 19, 2021. 1883 is a prequel to the series Yellowstone which follows the story of how the Dutton family claimed the land which would later become the Yellowstone Ranch. The show catapults the viewers back into the final days of the old west as it takes place in the post-Civil war era of the Duttons as they flee poverty in Texas and journeys across the west to Montana to establish the start of the Yellowstone Ranch. The show was ten episodes long and concluded on Feb 27, 2022. The series is then followed by its sequel 1923 and will soon be followed by the upcoming western "Bass Reeves."
The series stars real-life couple Tim McGraw and Faith Hill who portray James and Margret Dutton, while well-known western actor Sam Elliott portrays Shea Brennan, an employee of the Pinkerton Detective Agency with a saddened past, Isabel May portrays Elsa Dutton, James and Margaret Dutton's reliable 17-year-old daughter.
1883 follows the story of The Dutton Family, who are the central characters of the Yellowstone TV universe, who journey from Texas to Montana where they then seize the land which is now the Yellowstone ranch. The series can be described as a retelling of Western Expansion, due to The Duttons moving across the west away from poverty to seek a better future in the promise land, Montana in which they then claim the land which is now the Yellowstone Ranch.
The writing of this series is incredible, Taylor Sheridan went back to the genre's old roots by going further back in time to the traditional old wild-western time period. To those who like westerns, this is a great show to watch with your family and with your cowboy outfit on. Sheridan knew what he was doing when he decided to create this series because it hooks the viewers into the portrayal of the common lifestyles of this time and the appeal of travel. It reminds me of Red Dead Redemption because there is a group of people wanting to buy land to live free while facing the harsh challenges of the old west but at the same time adapting to it.
The series should have won a golden globe at least. Great show. 5/5.