Spartans join Lakewood mid-year
New English teacher Chris Mosher started at Lakewood on Jan. 18th. Mosher said he wanted a job at Lakewood, because he knew the school had a good graduation rate and good sports. "It is going awesome," he said. "The kids are great." Mosher, who is filling in for Kate Drof who went on maternity leave, said his goal this year is to have a positive impact on students' lives. Mosher grew up in Pinellas County, went to Dixie Hollins High School and received his teaching degree from Kent State University in Ohio. Mosher has been married to Alicia Mosher, a nurse, for seven years. In his free time, he said he likes to read, yoyo and play video games.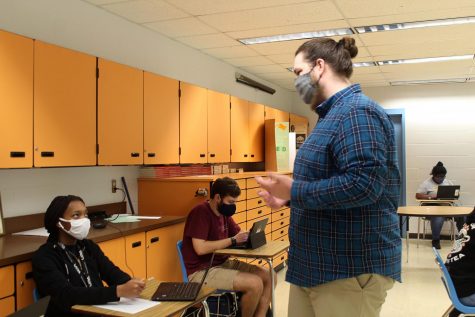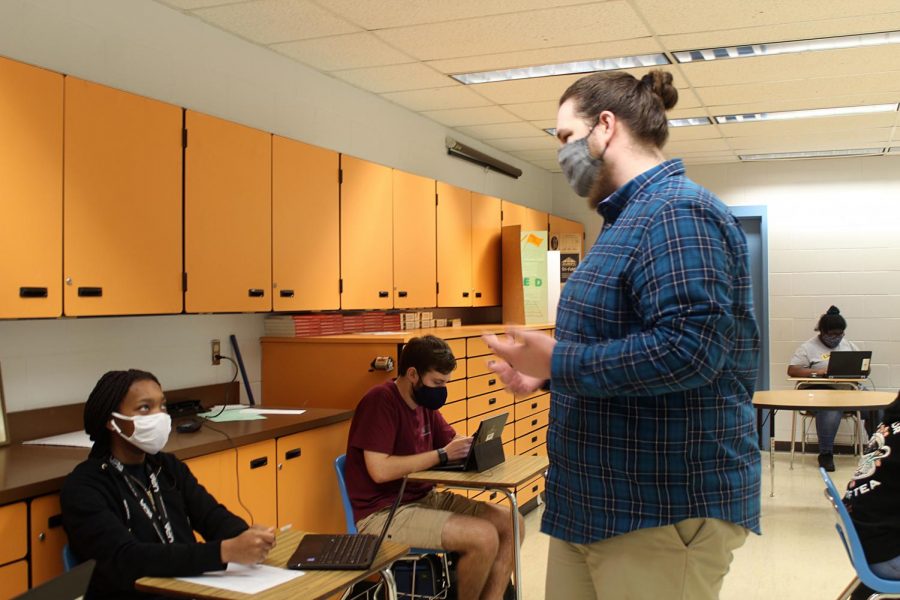 Dricilla Johnson is the new guidance secretary. She replaces Kevin Harper, who left Lakewood last year to work at the district office. Johnson is not new to the school system. She worked at Disston Acad emy as a paraprofessional where her duties were helping in classrooms and assisting in the office. "I did a little of everything," said Johnson, who grew up in St. Petersburg and attended St. Petersburg High School. Johnson said she loves to help people, which is why she chose this career path. "I love working with people and helping people in any way I can. That is why I enjoy doing this job," she said. She has two sons, 34 and 24, and two granddaughters. "I love shopping, singing with a gospel group at my church called Unity and most of all spending time with my two granddaughters," Johnson said.