Four seniors earn top honors
Lakewood announces this year's valedictorians and salutatorians.
The valedictorian and salutatorian for both the Center for Advanced Technologies and traditional students have finally been decided.
After four years of hard work for traditional seniors Khyla Price and Muhammad Abdullah and Center for Advanced Technologies seniors Mateo Budan and Ryan Smith, it finally paid off. The four knew that they were contenders for the positions, and in mid-March they found out they had reached their goal, and it was time to celebrate the accomplishment.
***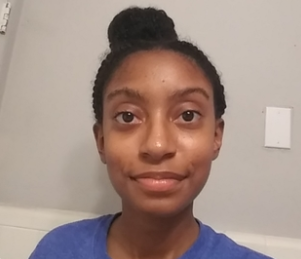 Price, the traditional valedictorian with a grade point average of 4.2, said the achievement was completely unexpected.
"It came as a surprise. I knew that I was getting good grades in my classes, yet the thought of being the valedictorian was not a recurring topic in my head," she said. "I just tried my best to get A's because it made me feel good and my parents appreciated my efforts."
When her parents first heard about her accomplishment, there was nothing that could have made them happier. Having their daughter persevere through the pandemic and succeeding despite the challenges was a big moment.
"When my family found out about me, they were very proud; my mom told all my family and my dad even cried," Price said.
When the COVID-19 pandemic first closed schools last school year, she struggled with balancing the at-home life and focusing on her studies.
"When I heard the news, I was definitely surprised but most of all, extremely proud of myself. Being at home my junior year was a struggle for me. The transition from in-person to online was difficult to get into. The circumstances only heightened my frustration," Price said.
Price hasn't decided on a college yet, but she is considering majoring in marketing or biology. Her biggest piece of advice to underclassmen and juniors is to "focus and ignore… but don't overthink it."
***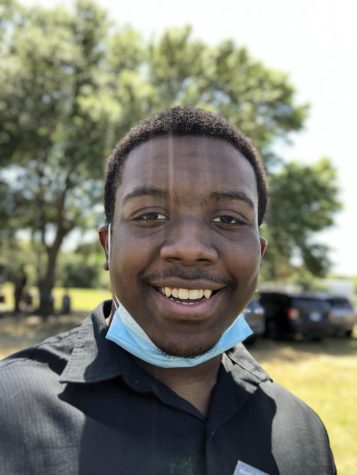 Abdullah, the salutatorian with a current weighted GPA of 3.8, said he didn't see the honor coming either.
"I didn't plan on this happening whatsoever. I've always just been an average guy. This was very surprising," Abdullah said.
As one of the many seniors still doing online school, he said it wasn't as difficult as he had expected.
"As far as grades, being at home only hindered me slightly," he said.
His main goal for the future is to attend St. Petersburg College for dental hygiene, he says he doesn't think being the salutatorian impacted him that much.
Looking back he does have some advice for freshmen and underclassmen regarding high school.
"My advice would be to take freshman year seriously, and to avoid unnecessary stress and drama," Abdulla said.
***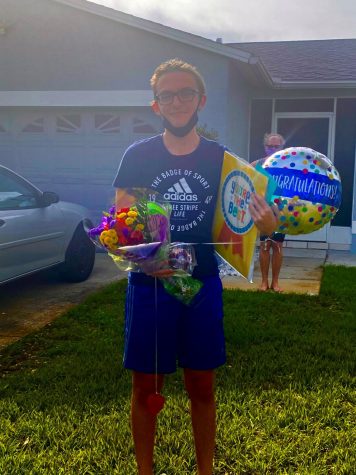 From Southern Oak Elementary School to Bay Point Middle School to Lakewood High School – Center for Advanced Technologies senior Mateo Budan has been working steadily toward a goal for a while now, and in mid-March he achieved that goal when he was named CAT valedictorian.
"I've been working for this for a while, so it wasn't a surprise," said Budan, who has a weighted GPA of about 4.7-4.8.
Budan, whose favorite subject is math and his least favorite English, said he's made sure to "stay on top of it," with assignments and grades. This year online has been a good one for Budan, because it's given him more time, he's gotten more sleep and it's easier to balance, he said.
While Budan said the honor was nice, his mother Sladana Budan, had a different reaction.
"I was very proud of him and I cried," she said.
The administration and assistant principal Cristina Calderon brought celebratory cupcakes all the way to where they live in Largo after delivering the news to the Budan family of their son's success – something Sladana said was very kind of them, especially with the distance from St. Pete.
***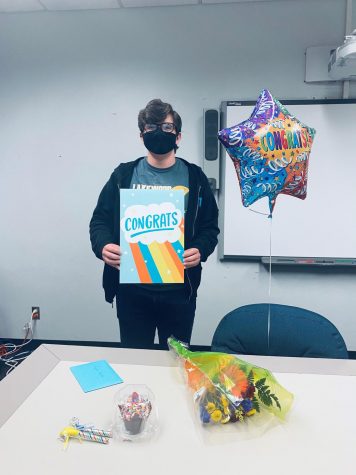 Senior Ryan Smith has been named salutatorian with the second highest grade point average – 4.53 – in the Center for Advanced Technologies.
"I felt good and got a little caught off guard," he said. ''My mama didn't raise no loser.''
Smith said he worked hard and stayed focused throughout the year to maintain his grades. He said he wants to go to University of Florida or Georgia Institute of Technology to major in aerospace engineering.
''I'm not much smarter than other students, I just do my homework.'' he said.