Halloween is on its way, as is Howl-O-Scream
The annual scare event is back at Busch Gardens.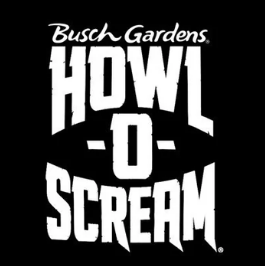 The annual event of "Howl-O-Scream" is coming up once again for teens, adults, and everyone under the sun to enjoy. With rides, haunted houses, scare actors and more, this is an essential part of the Halloween season for many. It began on Sept. 9 and ends on Oct. 31. It will take place from the times of 7 p.m. to 1 a.m. on Mondays and Thursdays through Sundays.
Howl-O-Scream was first created in 1999, originally called "Spooky Safari," as a PG-13 Halloween event. Over the span of 23 years, this originally only Busch Gardens Tampa Bay event has grown exponentially. Now this also occurs at Busch Gardens Williamsburg, SeaWorld San Antonio and as of recently began at SeaWorld Orlando and SeaWorld San Diego.
"I had an absolute blast at Howl-O-Scream. The set up was amazing, the houses were scary, and I had a fun time," sophomore Azariah Smith said.
Anyone over 13 can attend, though there are many instances of gore, disturbing imagery and sexual innuendos in the "shows"/performances done by actors.
"Howl- O- Scream is a fun, amusing and scary event. Most of the excitement comes from the rides and haunted houses," sophomore Alexandre Chuba said.