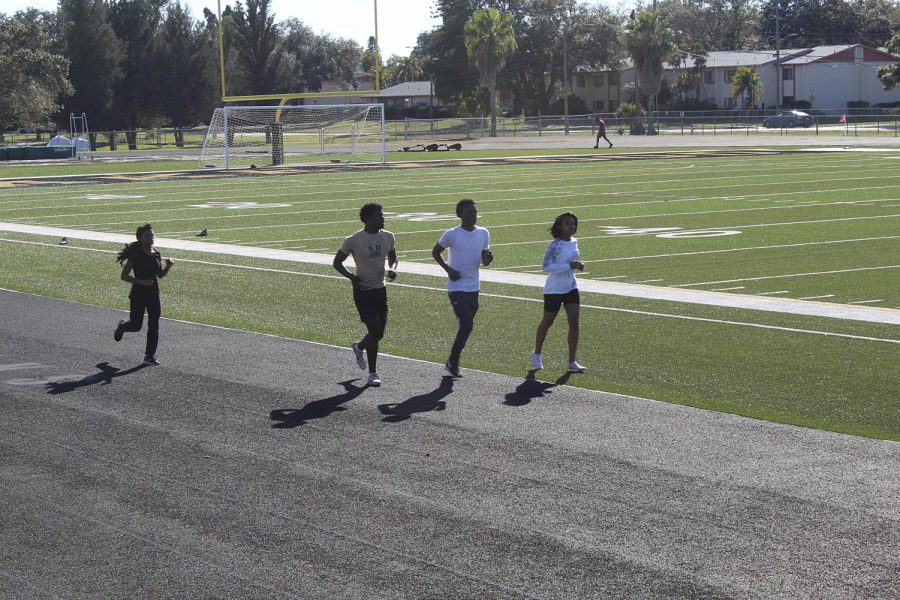 PERUN THOMAS
As spring approaches the Lakewood bleachers will be filled once more. Track season is right around the corner and our Spartan runners have something to prove. The '21-'22 season is just as promising as the last one, but this time, expect a different ending.
"Last season was promising. Some injuries halfway through deflated confidence and we ended bad, but it was a great year altogether. This year this goal and expectation is take some people to nationals," track coach Anthony Snead said.
From the spirit to the effort made by players and coaches to what the coaches game plan is, the team has improved a lot.
"My role on the team is to help motivate others to do their best as a teammate and to work hard on my end to succeed in my events this season," junior La'nyia Fuller said.
There is no "I" in team and with so many events it's going to take hard teamwork and dedication to persevere. Their first meet is the West Coast Invitational on Feb. 19 at Lakewood.
Their season is stacked with competition and it gives everyone a chance to shine or dim out.  There are new faces and there are old.
"Even though I'm a freshman, I have a lot to give and I hope I can prove myself and make my mark," freshman Nyla Snead.